 FREEDOM THROUGH EXPRESSION
We offer editing, consulting, and coaching tailored to women writers, creators, and entrepreneurs.
Whether you are a writer, creator or represent a small business or nonprofit, you have a powerful voice and an important story to share.
Medusa Media Collective can help you polish it!
Your story longs to be shared.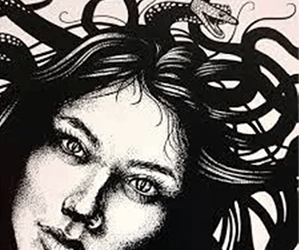 Our feminist interpretations of Medusa invite us to embrace the bitch face and harness our anger as a transformative power.
read more